DOMUS
Book-A-Flat's rental management service for furnished property
Whether it's handling tenants, cleaning, inspection, repairs, advertising your flat, or more, we can manage your furnished properties and enhance their marketability. Our expert furnished rental managers can help you save time and make the most of your rental investments.
World-class service
No matter what we do, we pride ourselves on providing only the highest quality service befitting a turnkey flat. If disaster strikes or something breaks, we'll take care of everything, from the damage report to the repairs, with complete transparency. Each month, you'll receive a detailed account of all our services.
Enhancing your listing
Thanks to our expertise in online listings, we'll ensure your property benefits from higher visibility, and we'll list it for the best rates possible. With 15 years of experience renting furnished flats online to top-notch clients, we can help you increase your occupancy rate. This way you'll also benefit from an average occupancy rate of 100% each year.
Save time and stress
In letting Domus manage your property, you'll save valuable time, but more than that, you'll gain peace of mind. Rest assured that everything will be taken care of with the utmost respect for professional and legal standards.
Domus confort
Services included for 8% of your rental income, VAT included:
Listing of your property
Inspection of the property and inventory check
Collection of rent and deposits
Rent requests, receipts
Annual rent review according to the IRL index
Monthly management report
Follow-up on claim files and maintenance activities
Submission of estimates for potential renovation or building work
Reminders and formal notice in the event of late payment
Optimum Service
OPTIONAL SERVICES
Costs on demand
Housekeeping upon arrival and departure
Laundry service: invoice + delivery fees
Let us manage your property for 8% of your rental income, VAT included
Could your property benefit from our services?
In order to qualify, your property must fulfil the following criteria:
must be in good shape overall and be fully equipped (see list of equipment)
must be situated within Paris or Neuilly-sur-Seine
must be available for lease for at least 12-months at a time
must be within market price
Minimum monthly management fees of €120, incl. VAT, for flats renting for less than €1,500.
Contact: Gwendal Troel-Kerveillant - 01 47 03 24 31
Meet your Furnished Rental Management Team
Gwendal, Orlane, Charlotte, Alice and Margaux all have the same drive for excellence, and one of them will be your dedicated point of contact. We invite you to get to know them a bit better below!
Gwendal is a long-haul traveller whose journey has taken him through Argentina and Chile for two years before landing at Book-a-Flat. He has a true calling for service and an innate talent for rental management. Attentive and tactful, he knows how to adapt to any situation in both French and Spanish. If you ask him for something, he'll make the impossible possible. In love with France, he likes to escape Paris as often as he can to discover our other regions.
Gwendal, what do you like the most about Domus?
It feels like time flies by and every day is different from another. I'm always doing something new, and I never know what awaits me each day. It's very fast-paced, and I love it.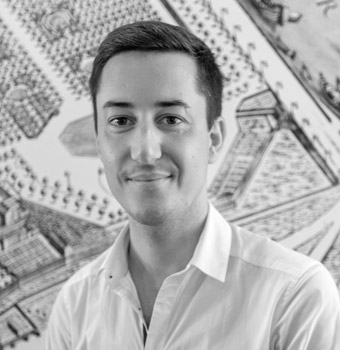 Gwendal, Property manager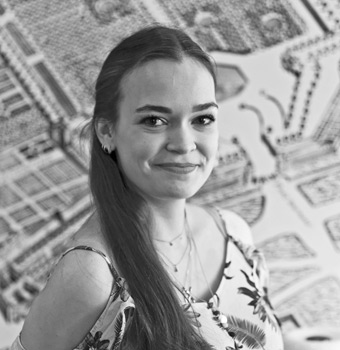 Orlane, Property Manager
Orlane loves urban music, traveling to the US, sneakers and above all, her job. Attentive and effective, she knows how to find the solution to any problem, schedule an emergency intervention within minutes, find a place in a "minister's agenda" for an important appointment, ... She juggles clients' expectations and Domus quality control, and she nails it! She improvises, she gives the tempo brilliantly. Quiet, discreet and caring, she listens attentively to everyone around her. Everyone appreciates her wise advice.
Orlane, what do you like most about Domus?
I like the contact with my clients and meeting people from different nationalities. Every day is different: my work is very dynamic; there's no routine. And I really like my team, obviously!
Born in Biarritz, Charlotte has a taste for adventure, exploits, and nature. When on vacation, she enjoys surfing and snowboarding, and she loves long-term traveling (she has just gotten back from an 8 months trip in Latin America). She's passionate about natural cosmetology and devotes herself to it all year long - she even creates her own natural beauty products. She also enjoys the real state business and Zumba: the first turned out to be her job and the second turned out to be her favorite hobby! As you can imagine, Charlotte is a fully-fledged young woman, and proud to be Basque!
Charlotte, what do you like the most about Domus?
I immediately liked the atmosphere of the company! I like meeting new people and enjoy the unexpected: there's no routine here and every day is different. I'm able to adapt myself and improvise while doing my work.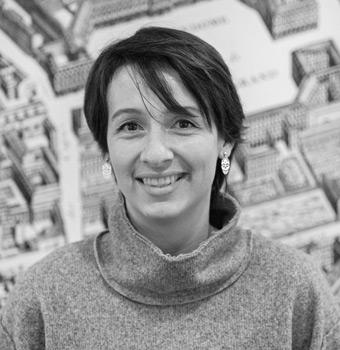 Charlotte, Property Manager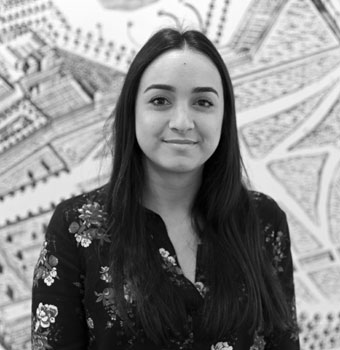 Margaux, Property Manager
Margaux loves fashion, jewellery, and beauty in general— including beautiful flats! She has her own style, a certain je ne sais quoi which makes her remarkable. She's an authentic Parisian: calm, yet firm; gentle, yet determined; she manages her properties with an iron fist in a velvet glove.
Margaux, what do you like the most about Domus?
I love the sense of teamwork and the positivity on the team. And Gwendal is the champion of that: no matter which problem rears its head, he always has a smile on his face!